WHS Training
Our training courses are practical, relevant, and fun.
Our WHS Training Courses can be customised to meet the unique needs of your business and the experience level of your staff. Get in touch today! Call 0404 066 276 or email us.
Safety Committee Training
Get your Safety Committee energised and focused. This six hour course provides an overview of the relevant legislation and explains the consultation requirements. We cover the principles of effective communication as they relate to workplace safety, key problem solving skills, and how to run an efficient safety committee meeting. Alternatively, if you already have an active Safety Committee, we can customise a refresher course that suits your committee's needs.
WHS Awareness Training
A half-day introduction to workplace safety that informs your staff about their WHS responsibilities. We introduce the relevant legislation and explain the importance of participation in workplace safety. Participants learn the basics of risk management principles and safe work procedures as well as the key components of worker's compensation and rehabilitation.
Risk Management Workshop
A practical half-day workshop where participants learn the principles of Risk Management: how to identify hazards, how to assess the risks, and how to apply the "hierarchy of control" to manage hazards. Using relevant and practical examples drawn from their own workplace, participants will learn how to develop safe work procedures and develop an action plan for addressing specific workplace hazards.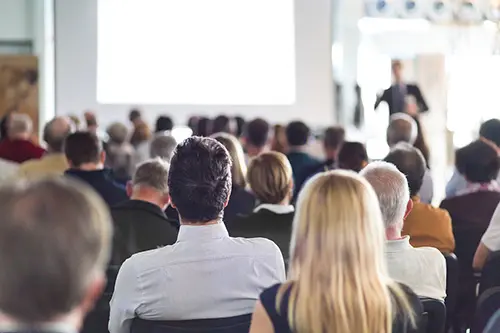 WHS Managers' Update
A two hour intensive session to inform and educate your managers about their responsibilities under the Work Health and Safety Act 2011 and the Work Health and Safety Regulation 2011. We include a review of the legislation, manager's responsibilities, consultation arrangements, risk management framework, and elements of a work health and safety management system.

Call 0404 066 276 or email us today to
discuss your WHS Training requirements.